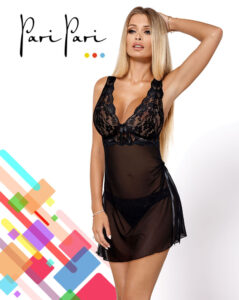 We are glad that you are interested in where you can buy our lingerie, we are really pleased.
However, we do not run retail sales, we do not have our own online store because we focus on the design and production of PariPari underwear and its wholesale.
However, we work with many companies that are professionally involved in the retail trade of women's underwear and are real specialists in this area. Therefore, we invite you to choose the place that best suits your shopping preferences, and we can say that wherever you buy PariPari underwear, you will be equally satisfied with it.
For your convenience, we have placed a link below that leads to the results of the largest search engine. They present the current search results for our lingerie on the Internet – we invite you to shopping
https://www.google.pl/search?q=PariPari+lingerie
If you are interested in business cooperation and sales of our lingerie, let's talk about business (click here)
And if your favorite lingerie store does not have PariPari products yet and you think it's time to change it, let us know where's that place 🙂